Everlaw Connect

Collaboration and Community With Everlaw

In-Person Education and Networking Events
Deepen your knowledge of AI in ediscovery
Learn best practices and transformational approaches
Enjoy real-time demonstrations and earn CLE credit
Sample Schedule
Agendas are subject to change
12:00pm: Registration and Networking Lunch
1:00pm: How to Successfully Communicate, Connect and Collect in our Hybrid World, with the EDRM's Mary Mack
1:45pm: The Art of Efficiency, with Everlaw's Chuck Kellner
2:50pm:

 Product Keynote / Predictive Coding CLE
3:45pm:

Networking Coffee Break 

4:00pm: Fireside Chat: Hot Topics in Technology Assisted Review, with Dr. Maura Grossman
4:45pm:

Closing Remarks

4:50pm–6:30pm:

Connect Cocktail Reception
Bay Area Community Dinner
Join us for an evening of community-building, networking, and, most importantly, meaningful conversations with your peers, over a delicious meal.
The Everlaw Connect Community Dinner series is by invitation only, and space is limited, so reserve your spot today.
September 29, 2022
Check your email for registration instructions. Want to join but haven't received an invitation? Reach out below.
Request Invitation
Everlaw Connect Chicago
Kick off Everlaw Connect in Chicago as we bring together leading legal professionals like you for in-person training, networking, and peer-to-peer education.
June 1, 2022
This event has concluded. Join our mailing list to stay updated on future Everlaw Connect events.
Join Mailing List
Everlaw Connect New York
Join Everlaw Connect in New York City as we come together to deepen our knowledge of Everlaw, learn best practices and transformational approaches, get real-time demonstrations and guidance, and earn CLE credit for select sessions.
June 8, 2022
This event has concluded. Join our mailing list to stay updated on future Everlaw Connect events.
Join Mailing List
Everlaw Connect Los Angeles
Community and collaboration meet for two days in Los Angeles this June, as Everlaw Connect brings together legal professionals for in-person networking, in-depth training, and peer-to-peer knowledge sharing.
June 15, 2022
This event has concluded. Join our mailing list to stay updated on future Everlaw Connect events.
Join Mailing List
The Art of Efficiency, with Everlaw's Chuck Kellner
Join seasoned ediscovery veteran Chuck Kellner and a host of lawyers and legal tech professionals from law firms and corporate law departments as they share their secrets of the art of efficiency. Learn how leaders inspire their teams about new technologies while making the most of their staffing and service models.
Predictive Coding CLE
Everlawyers Ed Valio and Mat John provide an insider's guide to Predictive Coding, delivered in plain English. Attend this accessible overview on machine learning and early Predictive Coding case law to learn how this technology can be integrated into your review workflows.
Hot Topics in Technology Assisted Review, with Dr. Maura Grossman
Maura Grossman, J.D., Ph.D., dives into the latest trends and hot topics around technology assisted review. Get the latest insights on how to use AI to your advantage and how to think critically about these powerful tools, from this perennial leader in ediscovery technology.
How to Successfully Communicate, Connect and Collect in Our Hybrid World, with the EDRM's Mary Mack
Get the latest insights into cutting-edge ESI and key tips on how to handle the most novel discovery data, as our disrupted, hybrid, mixed communications life makes its way into litigation. Attendees will take away new insight into what ESI carries the most persuasive and authentic value, with strategies to address the explosion of apps, from Teams and Zoom to virtual reality and beyond.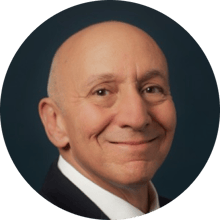 Chuck Kellner
Strategic Discovery Advisor
Everlaw
Mary Mack
CEO and Chief Legal Technologist
EDRM
Dr. Maura Grossman
Professor
University of Waterloo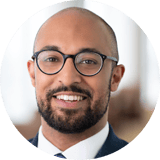 Mat John
Associate Product Lead
Everlaw
Ed Valio
Senior Manager, Customer Success
Everlaw
Kaylee Walstad
Chief Strategy Officer
EDRM
How many people from our organization can register for Everlaw Connect?
Space is limited so we ask that a maximum of three people per organization register for the event.

Does everyone attending from the company need to register?
Yes, each participant must be registered for the event in order to receive a conference badge and access to the networking lunch and reception.

What's the cost?
Everlaw Connect is a free event.

Is there a virtual component or can I get access to the presentations after the event?
Everlaw Connect is an in-person event and live stream is not available, be sure to sign up today.

What are the COVID-19 protocols?
We want all Everlaw Connect participants to feel safe and comfortable at these in-person events, whether this will be your first industry gathering in years or your tenth. In addition to requiring proof of vaccination, participants can choose between red, yellow, and green badges to indicate their levels of comfort with in-person interactions—green meaning you can come in for a handshake or hug, yellow indicating that you should ask first, and red to maintain distance. Masks are encouraged but not required, and the event spaces accommodate distancing for those who desire it.